THE TEMPTATIONS' STORY
(A musical stageplay produced by CFA Productions, Inc., adapted from the movie, "The Temptations")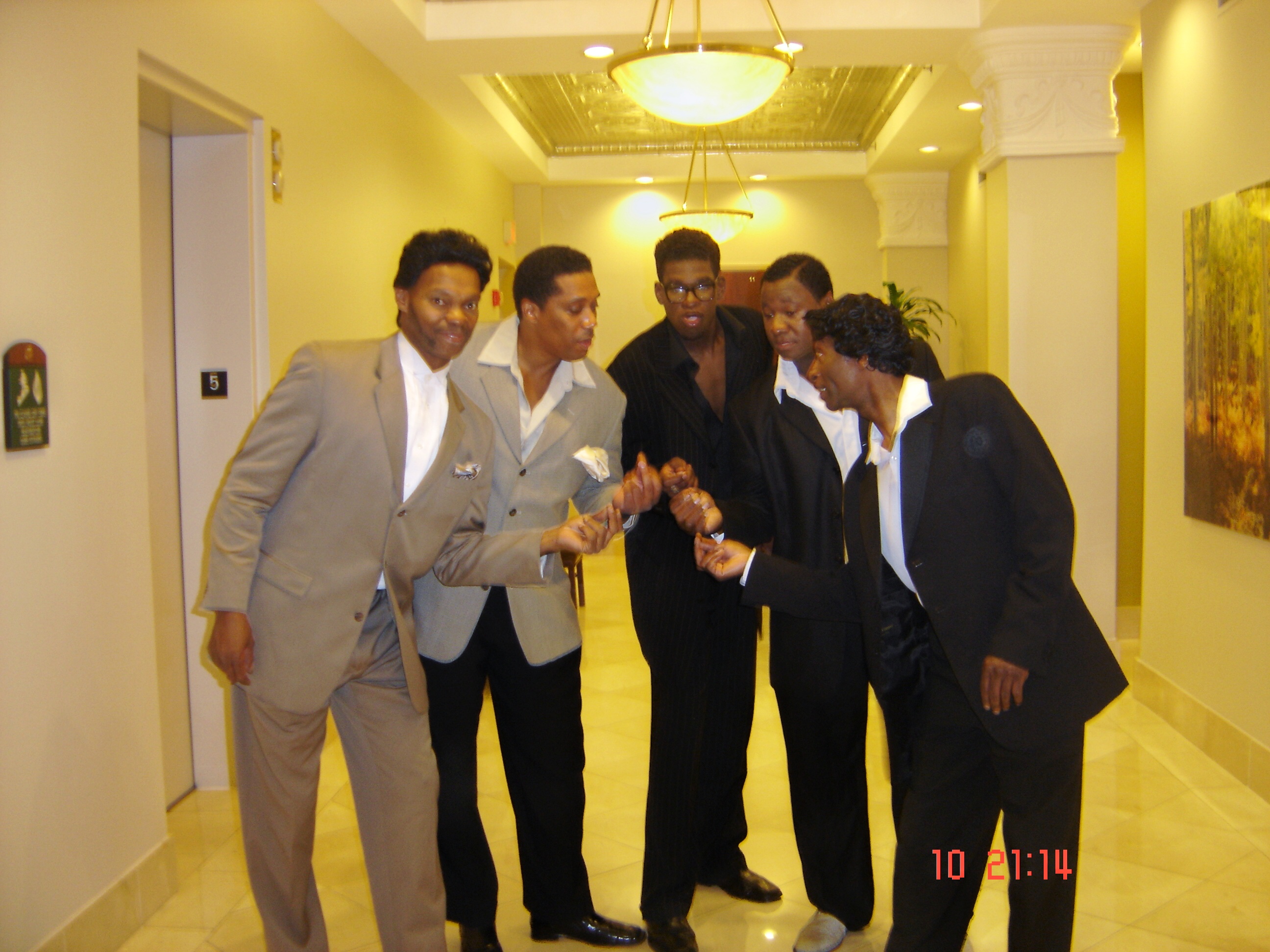 Starring Cooli Crawford, as Otis Williams; Donald Richmond, as Melvin Franklin; Jose Joiner, as Paul Williams; Gordon Newsome, as David Ruffin; and Robert Odell, Jr., as Eddie Kendricks; "THE TEMPTATIONS' STORY" was performed at the Rose Theater, Sunday, October 14, 2007.
The play received rave reviews, with the actors, who played the roles of this legendary group, signing autographs for a long line of admiring fans, after their dynamic performance.
"THE TEMPTATIONS' STORY" will be performed again at a time to be announced in 2010.
---
| CFA PRODUCTIONS, INC. TALENT AGENCY | CFA PROUCTIONS BOOKING AGENCY | 'THE WIZ' | 'THE TEMPTATIONS' STORY' | 'A RAISIN' IN THE SUN' | PHOTOS OF MODELS IN FASHION SHOWS | SLICK | ESTHER TRAILER | 'TAKE ME BACK TO BEALE'-TRAILER BOOK I | 'TAKE ME BACK TO BEALE'-TRAILER BOOK II | 'TAKE ME BACK TO BEALE'- BOOK III (TRAILER) | GAMBLING SCENE FROM 'TAKE ME BACK TO BEALE | SCENE FROM THE MOVIE, 'ESTHER' |
---
| CFA PRODUCTIONS, INC. | PORTFOLIO OF CAROLYN YANCY-GUNN |
---
| Return Home | What's New | Events Schedule | Our Services | On-line Catalog | FAQ Page | Contact Us | MOVIE-TAKE ME BACK TO BEALE | MOVIE-ESTHER | STUDENT SUCCESS STORIES | FASHION SHOWS |