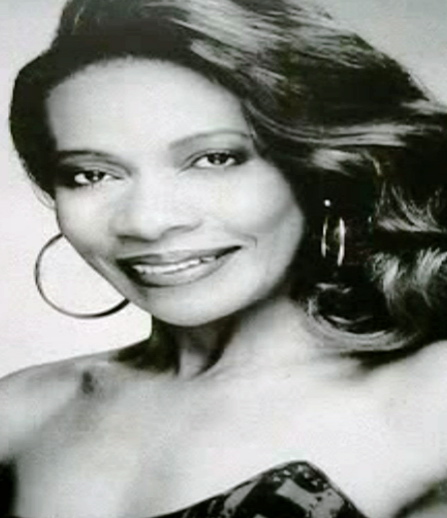 CAROLYN'S FINISHING ACADEMY, CFA PRODUCTIONS, INC., and CHRIST FOR ALL CHURCH!
FEATURING: CHARM, ETIQUETTE, FASHION MODELING, T.V. COMMERCIALS, MOVIE ACTING
We are now seeking talent to take to NBC's new show, "THE SING-OFF"! If you wish to audition, please contact us or Click on the "Audition" button above for more information on Auditioning.
Also, WE ARE HOLDING TUTORING SESSIONS FOR THE TCAP EXAMS, for those who need assistance in English, Reading, and/or Writing! Call, E-mail us, or Come in to enroll today! The classes are very affordable!
***Click on "Auditions" to the far right of the top of this page, to schedule your Audition appointment!
CAROLYN'S FINISHINGACADEMY & CFA PRODUCTIONS,INC. offer a variety of services to assist you in "MAKING YOUR DREAMS COME TRUE FOR THE 21ST CENTURY"!

Click here for: *CAROLYN'S FINISHING ACADEMY
*CFA RECORDING STUDIO
*CFA TALENT AGENCY
*CFA WRITERS' GUILD OF AMERICA AGENCY
*CFA BOOKING AGENCY OF
the American Federation of Musicians
*CHRIST FOR ALL CHURCH
*CFA FILM & VIDEO PRODUCTIONS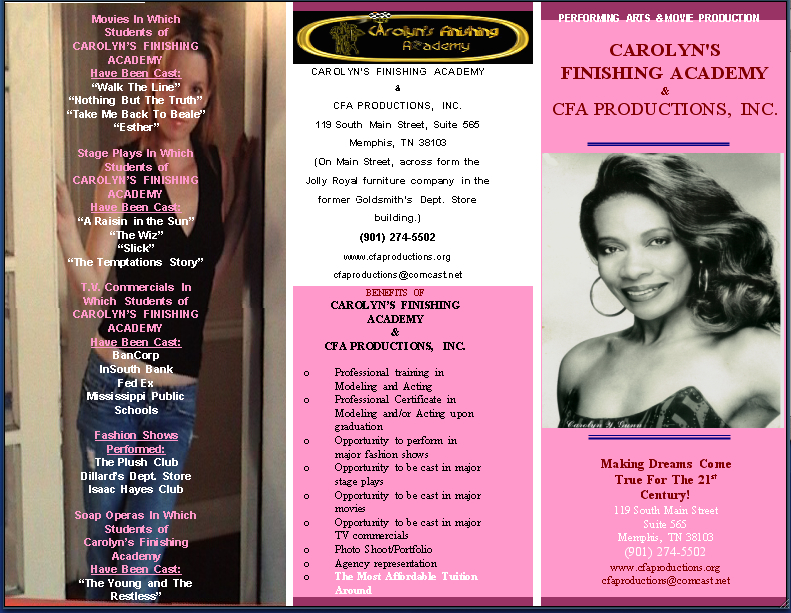 ***Check out below CAROLYN'S FINISHING ACADEMY BROCHURE!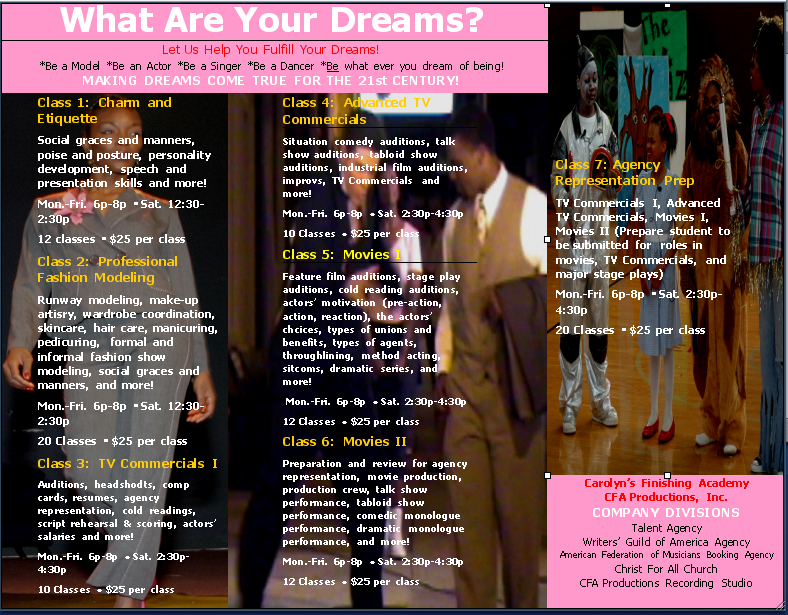 ***CAROLYN'S FINISHING ACADEMY OFFERS MORE FOR YOUR MONEY THAN ANY OTHER SCHOOL IN THE WORLD!


"MAKING DREAMS COME TRUE FOR THE 21ST CENTURY!"

***Click here to REGISTER for CLASSES at CAROLYN'S FINISHING ACADEMY!






**



| ACTING CLASSES | VOICE & DANCE | BEAUTY PAGEANT APPLICATION & REGISTRATION | COURSE OFFERINGS | 2nd TO HOME | GRAPHICS |

---
| Return Home | What's New | Our Services | On-line Catalog | Contact Us | COURSE DESCRIPTIONS | CFA PRODUCTIONS TALENT AGENCY PHOTOS | CHRIST FOR ALL CHURCH | MOVIE-TAKE ME BACK TO BEALE | MOVIE-ESTHER | STAGE PLAY-TEMPTATIONS STORY | STUDENT SUCCESS STORIES | FASHION SHOWS | PORTFOLIO OF CAROLYN YANCY-GUNN | HOST & CONVENTION MODELING | ROAD TO HOLLYWOOD TALK SHOW | TELEVISION APPEARANCES | THE HOLY DIVAS ANTHOLOGY | CFA MUSIC VIDEOS | AUDITIONS |